THE EXPERIENCE
An Intimate One Day Immersion with Nick Good
Join me as together we transcend ego positionality, philosophy and ideas, eclipse theory and sensual imagination and root deeply into the ground of our being in the burning certainty of our eternal and infinite nature.

Enjoy the ultimate supercharging experience that will not wash off in the shower!

It's time to surrender and allow yourself to receive the gift of yourself. 

– Nick Good
---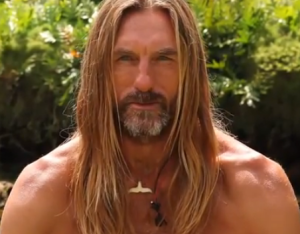 Life on Earth is a crazy ride, with ups, downs, and everything in between. Nick Good has personally experienced both the harrowing depths of trauma and despair, and the triumphant heights of ecstatic bliss.
Owing to his deep internal practices, his ability to transform the lives of those immersed in his potent yet gentle presence is second to none. Nick's approach distils more than 30 years of introspection and experience in the personal development world, and now we are unveiling the evolution of intense personal practices for you to achieve tremendous internal integration, peace, and success in your 'external' life too.
The simple, yet powerful practises and solution-based offerings Nick gifts throughout The Experience assist in the mass awakening of consciousness and the transcendence of the collective pain body. Now he brings this deep transformative experience to Australia.
Nick bases his whole approach to healing, success, and life on the simple principle that as children of life we have access to an eternal infinite spiritual power and the purpose of life is to dissolve anything and everything within us which is preventing us from expressing this power in our own unique way.
Nick's mission is to create a growing collective of real superheroes, warriors, angels, and ambassadors who seek to raise the vibration of the planet, and are excited to face the music. He encourages us to turn within, to descend into the core of our inner being, face the reality of who we are, and get comfortable with the uncomfortable. The Experience will drench you with the reality of who you really are, and expose the beautiful truth for you to see.
On the other side of The Experience, you will feel more connected, more loving, more illuminated, more attuned to your innate spiritual power, and more able to embrace life's offering than ever before. The invaluable tools, clear practises, and simple strategies Nick shares will help you blaze forth on your journey with tremendous courage, love, and creativity in your heart. Nick is the real deal. Come get blasted and illuminated, and learn how you can kick ass, have more fun, and bring more divine love into your life.
The Experience is definitely one you will remember.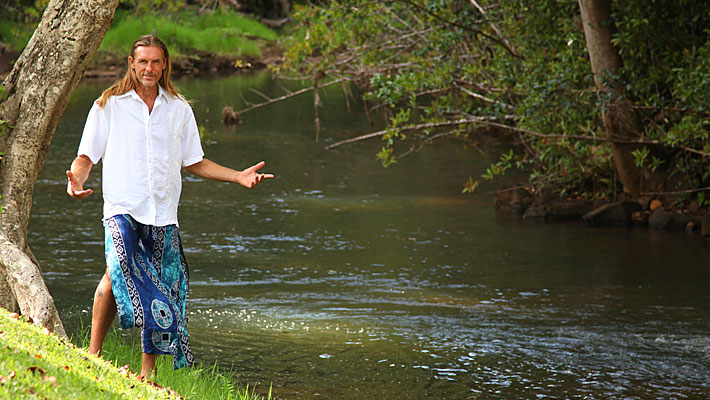 ---
 FAQs
Is The Experience a catered event?
No. To increase connection between participants and keep costs of The Experience down, we encourage all participants to bring a plate of vegan, gluten-free food to share during lunch. Please also bring a few litres of water to keep yourself hydrated, as the event runs for 12 hours.
What can/can't I bring to the event?
Please wear comfortable clothing, bring a meditation cushion/cushion, natural mosquito repellant, sun protection, a couple of litres of water and an open heart.
Where can I contact the organiser with any questions?
Please contact team [at] globalfreedommovement [.org]
Is my registration/ticket transferrable?
You may transfer your ticket to another man/woman as long as we have previous notification. Please email to let us know who you'll be transferring the ticket to.